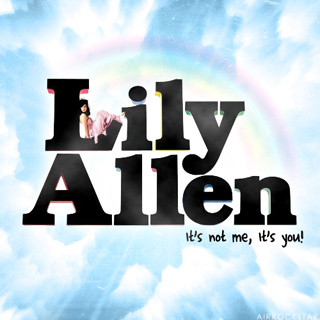 Download: MP3 Album / Bonus Tracks / AirRockStar Cover Art
Password: http://www.uhlikethat.com/
Track Listing:
1. Everyone's At It
2. The Fear

3. Not Fair

4. 22
5. I Could Say
6. Back To The Start
7. Never Gonna Happen
8. Fuck You

9. Who'd Have Known
10. Chinese
11. Him
12. He Wasn't There
13. Kabul Shit (Bonus Track)
14. Fag Hag (Bonus Track)
15. The Fear (Wideboys Prime Time Radio Edit) (Bonus Track)
Haha! This album is beyond excellent! It's full of tongue-in-cheek songs that will make you laugh! Lily knows excatly what to say, I love ya! Standout tracks: "The Fear, Not Fair & Fuck You" Enjoy!
"So what do you think? Spill it now!"