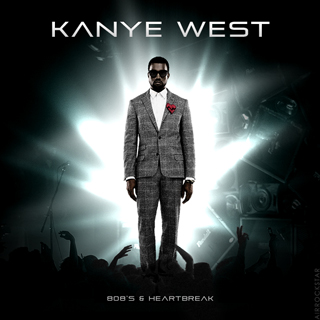 Download: MP3 Album / AirRockStar Cover Art
Password: http://www.uhlikethat.com/
Track Listing:
1. Say You Will
2. Welcome to Heartbreak ft. Kid Cudi
3. Heartless

4. Amazing ft. Young Jeezy
5. Love Lockdown

6. Paranoid ft. Kid Cudi
7. RoboCop

8. Street Lights
9. Bad News
10. See You in My Nightmares ft. Lil Wayne
11. Coldest Winter
12. Pinocchio Story (Live!) (Bonus Track)
After debuting platinum with his third album "Graduation" Kanye is now on the top of his game! This time around he has gone for a much simpler feel on "808s & Heartbreak" opting for calmer auto tuned ballads instead of heavy club bangers. Standout tracks include: "Heartless, Love Lockdown, & RoboCop" Enjoy!
"So what do you think? Spill it now!"