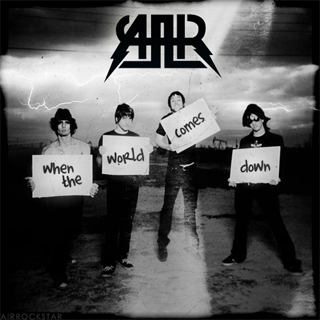 Download: MP3 Album / AirRockStar Cover Art
Password: http://www.uhlikethat.com/
Track Listing:
1. I Wanna

2. Fallin' Apart
3. Damn Girl
4. Gives You Hell

5. Mona Lisa (When The World Comes Down)
6. Breakin'
7. Another Heart Calls ft. The Pierces

8. Real World

9. Back to Me
10. Believe
11. The Wind Blows
12. Sunshine (Hidden Track)
I have always been a huge All-American Rejects Fan and this album is my new fav of theirs! They really have outdone themselves! This is the best mainstream rock/pop out there! Standout Tracks: "I Wanna, Give You Hell, Another Heart Calls, & Real World" Enjoy!
"So what do you think? Spill it now!"