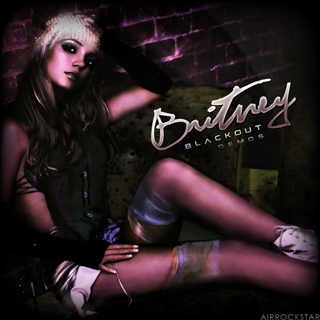 Download: MP3 Album / AirRockStar Cover Art
*** SORRY LINK REMOVED PER JIVE RECORDS ***

Track Listing:
1. Gimme More ft. Lil' Mama
2. Break The Ice
3. Perfect Lover
4. Tell Me What You're Sippin' On
5. Everybody
6. Heaven On Earth
7. Out Of This World
8. Radar
9. Get Back
10. Get Naked (I Got A Plan)
11. Pull It
12. Sugarfall
13. Ooh Ooh Baby
14. Kiss You All Over
15. Baby Boy
16. Love Is A State Of Grace
17. Why Should I Be Sad
18. Hot As Ice
19. Let Go
All of Britney's New Demo's in one place! A few of my new fav's are Radar, Get Back, & Ooh Ooh Baby! Hot stuff! You will enjoy this CD!
"So what's your new favorite Britney demo?"