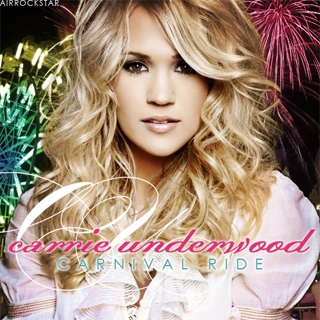 Download: MP3 Album / AirRockStar Cover Art
Password: http://www.uhlikethat.com/

Track Listing:
1. Flat On The Floor
2. All-American Girl
3. So Small
4. Just A Dream
5. Get Out Of This Town
6. Crazy Dreams
7. I Know You Won't
8. Last Name
9. You Won't Find This
10. I Told You So
11. The More Boys I Meet
12. Twisted
13. Wheel Of The World
This is an amazing country album! Each time you listen to the whole album it get's even better & better. A few standout tracks for me are So Small, Last Name, Twisted, & Wheel Of The World. Enjoy!
"So what do you think about Carrie's new Album?"