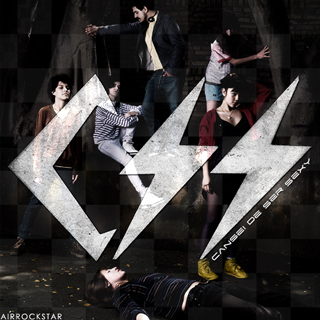 Download: MP3 Album / AirRockStar Cover Art
Password: http://www.uhlikethat.com/

Track Listing:
1. CSS Suxxx
2. Patins
3. Alala
4. Let's Make Love And Listen To Death From Above
5. Art Bitch
6. Fuckoff Is Not The Only Thing You Have To Show
7. Meeting Paris Hilton
8. Off The Hook
9. Alcohol
10. Music Is My Hot, Hot Sex
11. This Month, Day 10
Wow! This album is freakin' awesome! They are featured in the latest iPod Touch commercial. Expect Electro Pop hottness! Enjoy!
"So what do you think? Spill it now!"