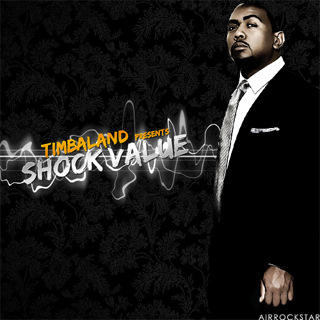 Download: MP3 Album / AirRockStar Cover Art
Password: http://www.uhlikethat.com/

Track Listing:
1. Oh Timbaland
2. Give It To Me ft. Nelly Furtado & Justin Timberlake
3. Release ft. Justin Timberlake
4. The Way I Are ft. Keri Hilson & D.O.E.
5. Bounce ft. Dr. Dre, Missy Elliott, Justin Timberlake
6. Come & Get Me ft. Tony Yayo & 50 Cent
7. Kill Yourself ft. Sebastian & Attitude
8. Boardmeeting ft. Magoo
9. Fantasy ft. Money
10. Scream ft. Keri Hilson & Nicole Scherzinger
11. Miscommunication ft. Keri Hilson & Sebastian
12. Bombay ft. Amar & Jim Beanz
13. Throw It On Me ft. The Hives
14. Time ft. She Wants Revenge
15. One & Only ft. Fall Out Boy
16. Apologize ft. One Republic
17. 2 Man Show ft. Elton John
Timbaland has got to be one of the best producers and works with just about anyone. I really applaud him for that. He really makes great music. I love just about most of this album! Enjoy!
"So what do you think? Spill it now!"