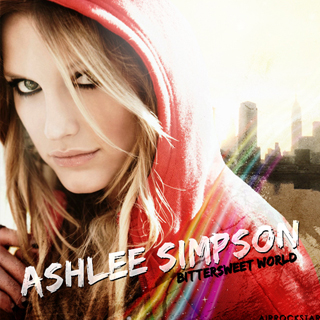 Download: MP3 Album / Bonus Tracks / AirRockStar Cover Art
Password: http://www.uhlikethat.com/

Track Listing:
1. Outta My Head (Ay Ya Ya)
2. Boys
3. Rule Breaker
4. No Time For Tears
5. Little Miss Obsessive ft. Tom Higgenson
6. Ragdoll
7. Bittersweet World
8. What I've Become
9. Hot Stuff
10. Murder ft. Izza Kizza
11. Never Dream Alone
12. I'm Out (Bonus Track)
13. Can't Have It All (Bonus Track)
14. Follow Wherever You Go (Bonus Track)
Ashlee has got to be my favorite artist! She is hot, fun and can rock! This album is upbeat & really fun to listen to! Standout tracks are "Little Miss Obsessive, Boys, Rule Breaker & Hot Stuff!" Enjoy!
"So what do you think? Spill it now!"