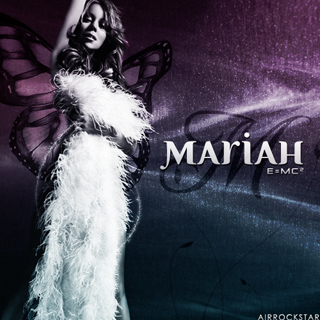 Download: MP3 Album / AirRockStar Cover Art
Password: http://www.uhlikethat.com/

Track Listing:
1. Migrate ft. T-Pain
2. Touch My Body
3. Cruise Control ft. Damian Marley
4. I Stay In Love
5. Side Effects ft. Young Jeezy
6. I'm That Chick
7. Love Story
8. I'll Be Lovin' U Long Time
9. Last Kiss
10. Thanx 4 Nothin'
11. O.O.C.
12. For The Record
13. Bye Bye
14. I Wish You Well
15. Heat (Bonus Track)
16. I Feel It (Bonus Track)
17. 4Real4Real ft. Da Brat (Bonus Track)
Mariah Carey has done it again! The continuation of "Emancipation of Mimi" is "E=MC²" pretty clever. Standout Tracks include: "Touch My Body, Bye Bye, Migrate, & I'm That Chick" Enjoy this Chick now!
"So what do you think? Spill it now!"