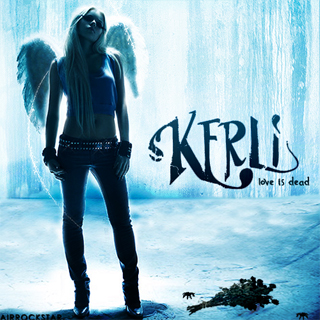 Download: MP3 Album / Bonus Track / AirRockStar Cover Art
Password: http://www.uhlikethat.com/

Track Listing:
1. Love Is Dead
2. Walking On Air
3. The Creationist
4. I Want Nothing
5. Up Up Up
6. Bulletproof
7. Beautiful Day
8. Creepshow
9. Hurt Me
10. Butterfly Cry
11. Strange Boy
12. Fragile
13. Heal (Bonus Track)
Introducing the Estonian Gothic Pop/Rock Goddess Kerli! This album is very dark & full of raw power! It's not like anything else out there right now. It's a must listen to! Stand out tracks: "Love Is Dead, Walking On Air, The Creationist & Creepshow" Enjoy!
"So what do you think? Spill it now!"