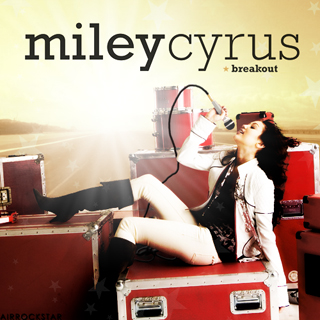 Download: MP3 Album / Bonus Track / AirRockStar Cover Art
Password: http://www.uhlikethat.com/

Track Listing:
1. Breakout
2. 7 Things
3. The Driveway
4. Girls Just Wanna Have Fun!
5. Full Circle
6. Fly on the Wall
7. Bottom of the Ocean
8. Wake Up America
9. These Four Walls
10. Simple Song
11. Goodbye
12. See You Again (Rock Mafia Remix)
13. Don't Walk Away (Bonus Track)
This is the newest Pop/Rock album from Disney Star, Miley Cyrus. She really has grown up with this album. It also has a great summer vibe & feel also to it. So roll those windows down, cruz & blare it! Stand out tracks: "7 Things, Breakout, Fly On The Wall & Goodbye" Enjoy!
"So what do you think? Spill it now!"