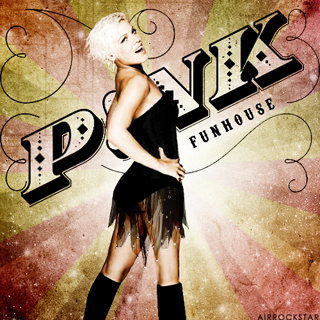 Download: MP3 Album / Bonus Tracks / AirRockStar Cover Art
Password: http://www.uhlikethat.com/
Track Listing:
1. So What
2. Sober
3. I Don't Believe You
4. One Foot Wrong
5. Please Don't Leave Me
6. Bad Influence
7. Funhouse
8. Crystal Ball
9. Mean
10. It's All Your Fault
11. Ave Mary A
12. Glitter In The Air
13. Why Did I Ever Like You? (Bonus Track)
14. Could've Had Everything (Bonus Track)
16. Boring (Bonus Track)
17. This Is How It Goes Down ft. Travis McCoy (Bonus Track)
P!nk is back with another amazing album! Funhouse is a lil' more from the heart, which I really love! Standout tracks: "So What, Sober, Funhouse, Boring & This Is How It Goes Down!" Enjoy!
"So what do you think? Spill it now!"