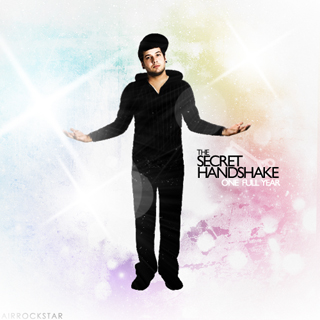 Download: MP3 Album / Bonus Tracks / AirRockStar Cover Art
Password: http://www.uhlikethat.com/

Track Listing:
1. Too Young
2. Summer Of Love
3. Coastal Cities
4. Wanted You
5. Everyone Knows Everyone
6. Denton, TX
7. Midnight Movie
8. Game Girl
9. Pictures
10. Don't Count On Me
11. I Lied About Everything
12. Make You Mine
13. Lately
14. Crosses Fingers (Hidden Track)
15. Breathe In (Bonus Track)
16. Wake Up (Bonus Track)
17. I Wish (Bonus Track)
Underground Electro Pop/Rock is the best way to describe The Secrect Handshake. Need something new to check out? Then this is it! Stand Out Tracks: "I Wish, Game Girl & Summer Of Love" Enjoy!
"So what do you think? Spill it now!"