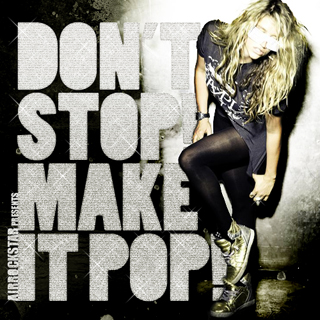 Download: MP3 Album / AirRockStar Cover Art
Password: http://www.uhlikethat.com/
Track Listing:
1. TiK ToK - Ke$ha

2. Fire Burning - Sean Kingston
3. Good Girls Go Bad ft. Leighton Meester - Cobra Starship
4. Erase & Rewind - Ashley Tisdale

5. Love Drunk - Boys Like Girls

6. Weightless - All Time Low
7. No Surprise - Daughtry
8. Battlefield - Jordin Sparks
9. Mama Do (Uh Oh, Uh Oh) - Pixie Lot
10. Fallin' For You - Colbie Caillat

11. Closer To Love (Radio Mix) - Mat Kearney
12. Waking Up In Vegas - Katy Perry
13. Love Struck - V Factory

14. I Gotta Feeling (Radio Edit) - Black Eyed Peas
15. I Know You Want Me (Calle Ocho) - Pitbull
16. Work ft. Missy Elliot - Ciara
17. Starstrukk - 3OH!3

18. I'm In Miami Bitch - LMFAO
19. Radar - Britney Spears
20. Goodbye - Kristinia Debarge
Don't Stop! Make It Pop! That's our goal here at ULT! Here is our latest mix is full of energy with a bunch of brand new artists! This is a great album to blast this summer! The CD starts out with "Kesha" who is full of energy who makes ya wanna get up and dance, then progresses into a some pop rock with "Boys Like Girls" then slows down with "Colbie Caillat" and speeds back up with the "Black Eyed Peas" cuz we don't wanna stop! We make it Pop! Enjoy the mix!
"So what do you think? Spill it now!"