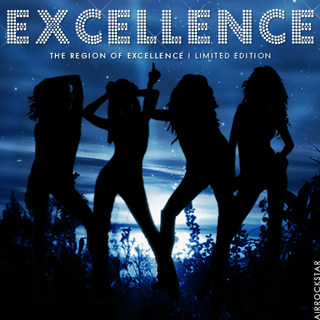 Download: MP3 Album / AirRockStar Cover Art
Password: http://www.uhlikethat.com/

Track Listing:
1. Need To Know (Eeine Meenie Miny Moe)
2. Lose It All
3. Me Myself And I
4. Real Life
5. What's Up?
6. Never Say Never
7. Her Or Me
8. I Believe It When I See It
9. Kiss-A-Licious
10. Mama's Boy
11. Female Intuition
12. Need To Know (M 12 Remix)
13. We Can Dance (Bonus Track)
14. Last To Know (Bonus Track)
This album is pure Pop at it's prime! Here's a lil' background information about Excellence. They released five Top 10 Singles that took "The Region Of Excellence" to #1 in Sweden! However rather than following their European PopStars sisters (No Angels & Girls Aloud) Excellence went down the TrueBliss/Hear'Say trajectory and cut loose from their record label once the album was released. They then went back into the studio for their follow-up album but it never showed up... Anyways enjoy "The Region Of Excellence" This is my favorite pop album of all time and a ULT Exclusive. So don't even think about posting this anywhere without credit and a link back to ULT! I hope you enjoy Ecxellence as much as I do too! Enjoy!!!
"So what do you think? Spill it now!"