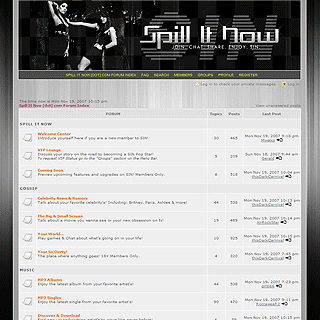 Spill It Now: Browse Forums / Become A Member!

I am happy to introduce you to Spill It Now [dot] com! A brand new interactive forum that currently includes over 1,000 members and is growing daily! I would like to personally invite you to join the fun we are currently having and become a active member now! You will never regret it! Register today and say "Hello" in the Welcome Center! Then Chat, Share, Enjoy & SIN! I hope to see you soon!
"So what do you think? Spill it now!"