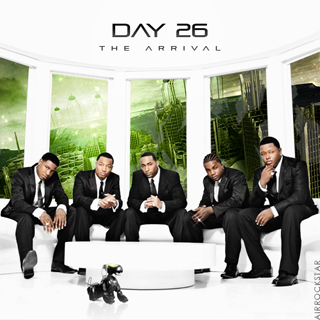 Download: MP3 Album / AirRockStar Cover Art
Password: http://www.uhlikethat.com/

Track Listing:
1. I'm The Reason
2. Got Me Going
3. In My Bed
4. Silly Love
5. Come With Me
6. Co Star
7. Come In (My Door's Open)
8. Are We In This Together
9. What It Feels Like
10. Since You've Been Gone
11. If It Wasn't For You
12. Don't Fight The Feeling
13. Ain't Going ft. Danity Kane & Donnie Klang
14. Exclusive (No Excuses)
Pretty good first release for Day 26/MTB4. I did change the Album Title to "The Arrival" because it fits so well. Standout tracks are: "Got Me Going, I'm The Reason & Exclusive!" Enjoy it!
"So what do you think? Spill it now!"