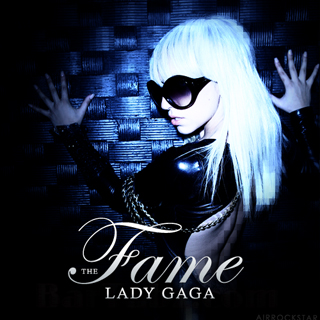 Download: MP3 Album / Bonuses / Demos / AirRockStar Cover Art
Password: http://www.uhlikethat.com/
Track Listing:
1. Just Dance ft. Colby O'Donis
2. Love Games
3. Paparazzi
4. Beautiful Dirty Rich
5. Eh Eh (Nothing Else I Can Say)
6. Poker Face
7. The Fame
8. Money Honey
9. Starstruck ft. Space Cowboy & Flo Rida
10. Boys Boys Boys
11. Paper Gangsta
12. Brown Eyes
13. I Like It Rough
14. Summerboy
15. Vanity (Bonus Track)
16. Again Again (Bonus Track)
17. Disco Heaven (Bonus Track)
18. Big Girl Now ft. New Kids On The Block (Bonus Track)
19. Beautiful, Dirty, Rich (Demo)
20. Fever (Demo)
21. Wonderful (Demo)
22. Rock Show (Demo)
23. Shake Ur Kitty (Demo)
24. Dirty Ice Cream (Demo)
Wow! Lady GaGa has got to be the best new artist of 2008! If you haven't heard of her yet you must check her out! This is the US Edition & includes 2 brand new tracks! Standout tracks include: "Just Dance, Starstruck, Beautiful Dirty Rich, & Poker Face!" Enjoy!
"So what do you think? Spill it now!"