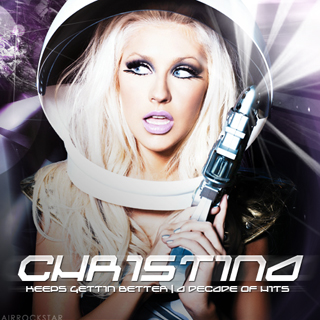 Download: MP3 Album / AirRockStar Cover Art
Password: http://www.uhlikethat.com/
Track Listing:
1. Genie In A Bottle
2. What a Girl Wants
3. I Turn To You
4. Come On Over (All I Want Is You)
5. Nobody Wants To Be Lonely ft. Ricky Martin
6. Lady Marmelade ft. Lil Kim, Mya & P!nk
7. Dirrty ft. Redman
8. Fighter
9. Beautiful
10. Ain't No Other Man
11. Candyman
12. Hurt
13. Genie 2.0
14. Keeps Gettin' Better
15. Dynamite
16. You Are What You Are (Beautiful)
Wow! I can't bevlieve it's been 10 years for Christina all ready! On this Greatest Hit's album there are 2 New Tracks & 2 New Remixes! Standout tracks: "Genie 2.0 & Keeps Gettin' Better" Enjoy!
"So what do you think? Spill it now!"